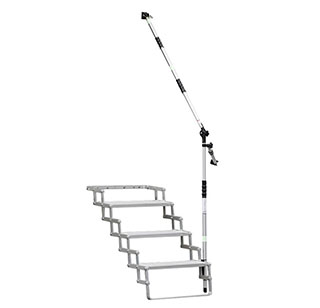 When used as a handrail the GlowGuide system is designed to dramatically enhance the safety of your RV step entry/exit system. The GlowGuide system is comprised of three telescopic arms: the upper door-mount arm, the lower step-mount arm and the strut arm. All three arms are telescopic and have the same length adjustability. When the installation is complete and the GlowGuide is in the "handrail use" position the configuration will be as follows:
The upper door mount GlowGuide arm will run up to the door entryway, the lower step mount arm will run down and attach to the step system, the strut arm will run diagonally and attach either to the bumper or the back of truck campers, or to 5th wheels with slideouts and non-slideout applications. Due to all three arms being telescopically adjustable, the mounting location at the doorway for the upper arm and the mounting location for the strut arm as well as the step mount are not specifically set and can be mounted within a range to best suit each particular installation application.
The GlowGuide handrail can be stored anywhere in the RV when not in use. Torklift also manufacturers a lock system to secure the GlowGuide to the outside of the RV while in use to prevent theft and is sold separately.
Find Your Part Number
Universal GlowGuide Handrail A7621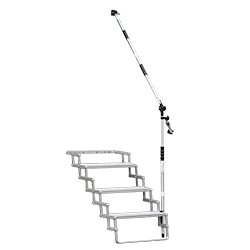 MFG Part Number:
A7621
Accessories
GlowGuide Lock S9600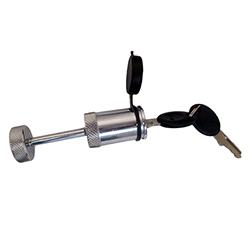 MFG Part Number:
S9600
GlowGuide Universal bracket A7604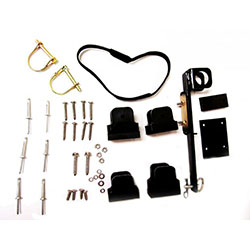 MFG Part Number:
A7604
Discontinued. Available while supplies last.
GlowGuide works with the following truck camper manufacturers
Alaskan Campers
ALP (Adventurer Manufacturing)
Chalet RV
Hallmark Manufacturing
Host Industries
Lance Camper
Northwood Manufacturing
Outfitter Manufacturing
Palomino RV
Phoenix Pop Up Truck Campers
R.C. Willett Co.
S&S Campers
Six-Pac Campers
Travel Lite
GlowGuide Handrail In Action
GlowGuide Handrail Videos

How it works and installs

How it works and installs
GlowGuide Handrail Features
Works with most truck camper, RV and now slideout towable applications
Allows for safe entry and exit of RV
Ultra lightweight (44 ounces)
Glows for up to 10 hours
From in-use to storage in seconds
Handrail arms telescope from 32" to 53"
Locks to your RV
Scissor step not included
Limited Lifetime Warranty
Proudly made in the USA
GlowGuide Handrail Reviews
"I just installed one of your Glow Guide railing systems over the weekend on our camper, and my wife and I are most impressed with its strength and stability." -Don C. » Read More
"The best feature is the substantial safety improvement entering and exiting the RV, especially for children and older RV enthusiasts. My favorite part is that is can be transported in place by folding and locking down." - Marc Grimm, Elk Grove, CA » Read More